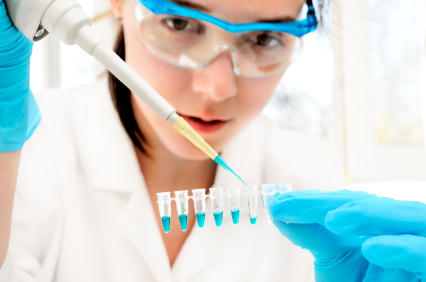 This Wednesday, Women in Technology (WIT), a founding society of TAG, is holding its annual auction-style fundraiser, WIT Connect (presented by Dell), at the Georgia Aquarium. CIOs and executives from Georgia's most notable companies have donated their most valuable asset—their time—to be auctioned off to businesses who want to build relationships with them.
Since 2007, more than $1.4 million has been raised to support programs that introduce, support and advance girls and women in STEM (Science, Technology, Engineering, and Math) careers. So why do these busy executives, both auction candidates and bidders, come back year after year to support WIT Connect?
Quite simply, these executives know that the work WIT does is critical to the present and future success and health of the economy in Georgia.
If that sounds lofty, that's because it is. Supporting and developing the careers of women in STEM ensures that Georgia's economy will continue to thrive and grow. More than 4000 technology jobs exist today that cannot be filled, because the qualified talent is not available. If we are to change this, we need a much more robust pipeline of talent. And as we know, diversity in our workforce leads to greater innovation that will make our economy richer, more flexible—and more competitive in the world marketplace.
The proceeds from this event support, quite literally, all of that and more. Money raised goes towards the educational programs that WIT provides for women in all stages of their STEM careers, including intensive career development through Careers in Action, monthly breakfast Forums featuring business speakers, and much, much more.
Perhaps even more critical, Connect also supports the efforts of the WIT Foundation, WIT's philanthropic arm, which is dedicated to getting girls and young women interested in, and on the path to, careers in STEM.
WIT Foundation provides two signature programs, Girls Get IT and WIT on Campus, focused on developing middle/high school girls and young women in college in STEM, respectively. The Foundation also provides grants and other assistance to local organizations and nonprofits that support the growth of STEM among females in Georgia.
Last month, one of WIT Foundation's grantees exemplified why WIT does what it does. Four local high school freshman girls participated in the Formula One (F1) in Schools national competition. Their team, Shift, built a model of an F1 car, using standards similar to those the real F1 engineers abide by.
As freshman competing against mostly older students, these girls beat out 36 other students from eight teams from around the country to take the national title. These young women are going to represent the U.S. in the F1 2012 World Finals in Abu Dhabi, United Arab Emirates, in late October. Without the support of WIT and other similar organizations, they might not be able to afford to compete.
If you are interested in learning how you can get involved, or just want to check out what WIT does, join us at Connect this week. Or, simply visit our website and volunteer your time. Every contribution—time or money—helps make the future of business in Georgia better.